BENEFITS: Face roller --- muscle tension relief and lymphatic drainage; reduce facial edema and help your skin look fresh; firm your skin and make it look dewy and lifted.

Jade Face Roller: The at-home skincare face massager tool is made of rose quartz. The face & eye roller is sturdy and no squeaky. The massager roller is very smooth and well-made. It provides cooling and energizes the skin.

Gua Sha: not only can improve circulation of blood flow, but it also helps the cells in the skin get sufficient nutrition and oxygen, accelerate the metabolism of cells, and maintain the elastic state of your skin.

Tips: You can keep the facial jade roller and Guasha in the fridge and it helps to eradicate morning puffiness and get the skin refreshed.

Give the beauty skin care tools ---- face roller and guasha ---- a try and you will like them.


Description :
Material: Natural Jade
Color: Green
Size: Beauty bar 14.5*5.5*2.2cm, scraping board 7*4.5*0.3cm
Weight: 108G
Product List: 1 x Massage Roller +1 x Scrapping Plate

Features:
The Jade Roller is used to promote blood circulation and metabolism of skin surface, and promote skin elasticity.

Material: Natural jade.
Perfect For Using On Your Face And Body.
Good To Relax Your Muscle And Feel More Tight,Body Slimming.

Note:
Please note that as this is natural Jade all rollers and Scrapping Plate will be slightly different in colour.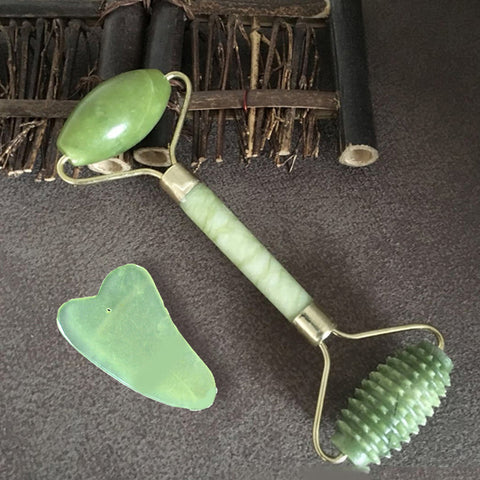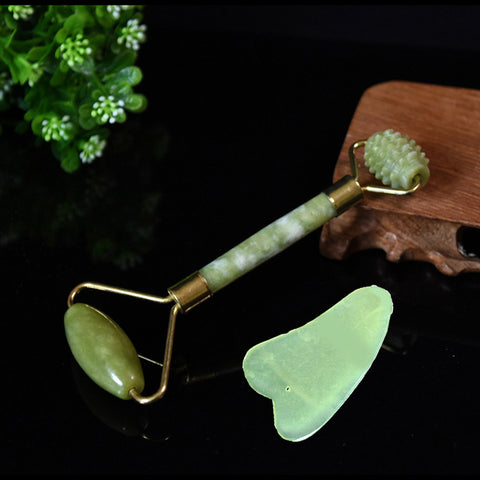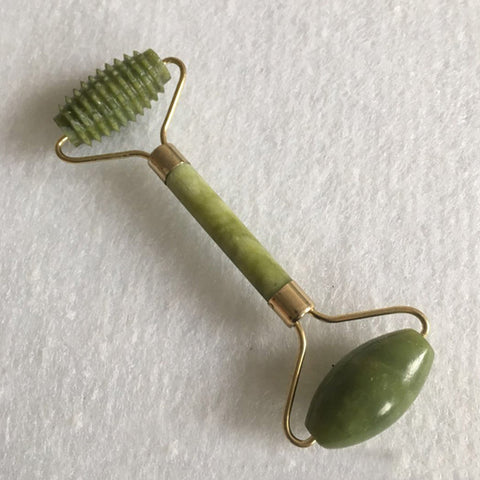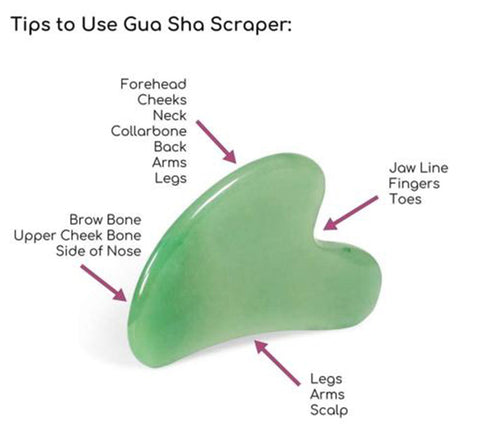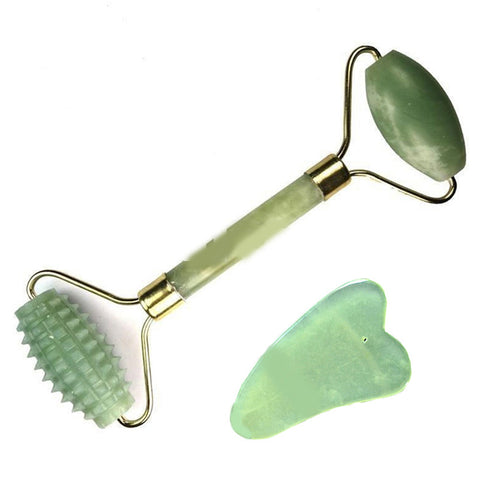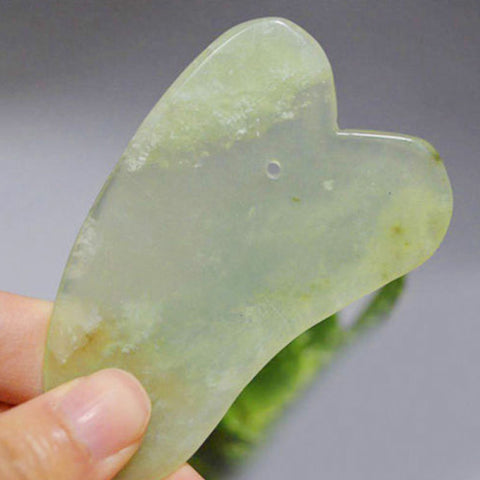 What are the benefits of the product ?

1. The face roller stimulates the lymphatic system and blood circulation.

2. Help maximize the absorption of the facial oil, serum, cream or moisturizer.

3. Reduce puffiness of the skin, relieve the appearance of under-eye circles.

4. The eye roller will brighten complexion, tighten pores and help reduce the appearance of fine lines and wrinkles.

5. Help you to relax and calm the muscle tension.

SELF-CARE - Jade represents the heart chakra and has been used for its beauty & healing properties by the Chinese for centuries. Use your Jade Roller massager to balance your chi, promote spirituality, and practice a routine of self-love.

REAL JADE - Our roller and gua sha are hand-cut from authentic Xiuyan Jade (a variety of Nephrite Jade) mined in China. Jade is naturally cool to the touch, which envigorates the skin, boosting circulation to tighten skin and fight puffiness.

REVITALIZE YOUR SKIN - Add facial rolling to your daily routine and see real anti aging benefits! Stimulated bloodflow results in increased collagen production, fighting wrinkles and leading to tightened and toned skin.

WE LOVE OUR CUSTOMERS - If anything is wrong, reach out to us, and we'll make it right. Our company is all about promoting love and positivity. We believe jade rolling is the perfect opportunity to add mindful self-love to your daily skincare routine, and we're excited for the opportunity to share this with you :)

OUR PROMISE TO YOU - The market is full of rollers that fall apart, or have fake stone. That's where we're different - we ensure our rollers have natural, green jade and a smooth roll.